Reimaging Our Campus
Meyers Sports Medicine Center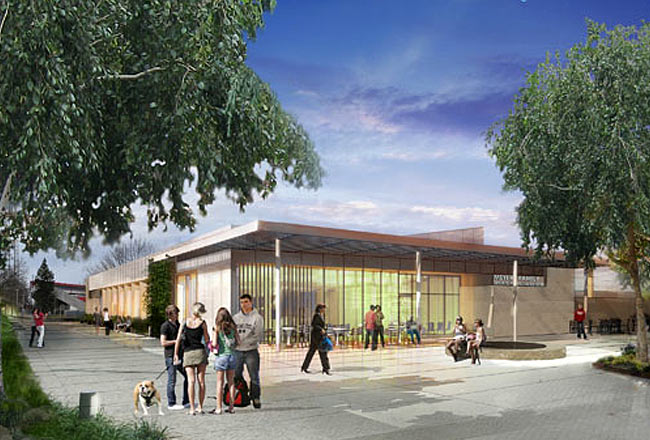 The Meyers Sports Medicine Center will serve as a cornerstone of Fresno State's "Student-Athlete Village." This area will bring sports medicine, academic counseling, strength and conditioning, nutrition education, and equipment services within a single secure location. The facility has been developed for preventative medicine, nutritional counseling, physician examination, injury treatment, on-site x-ray and rehabilitation services.
The $6 million privately-funded capital project symbolizes the Bulldogs' strong commitment to create and continually enhance the best possible "student-athlete experience" at Fresno State.
Marvin Meyers, a Fresno State alumnus, along with his son, Greg, have owned and operated Meyers Farm Family Trust and Oxford Farms, Inc. since 1982. He also established an innovative water banking project in the late 1990s that has become an educational resource for student and teacher education on wildlife habitat and water conservation. In November of 2010, Meyers was named the Greater Fresno Area Chamber of Commerce Agriculturist of the Year.
Jordan Research Facility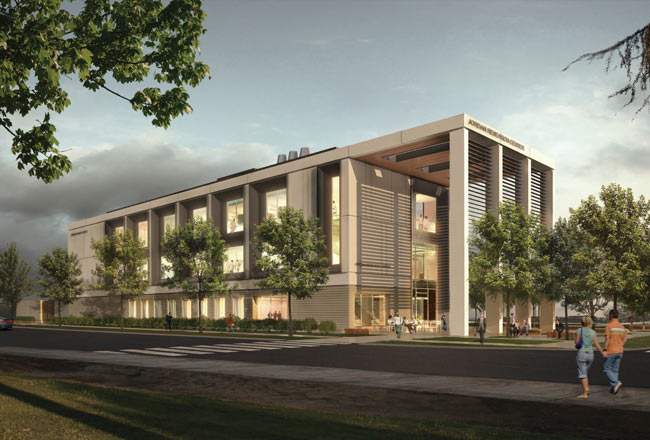 Agriculture professor emeritus Bob Glim's friendship with the Jordan family in the East Bay, nurtured at recreation vehicle rallies, helped secure the largest single gift in university history. It will allow the Jordan College of Agricultural Sciences and Technology to serve students and the community for decades to come and establish a multidisciplinary research center.
The Jordan Research Center will be the new home for undergraduate and graduate research on the Fresno State campus. Made possible by a generous gift from the Jordan family, the state-of-the-art facility will provide quality research space to provide long-term scientific and engineering innovation.
The 30,000 square foot building will be located at Barstow and Woodrow Avenues on the Fresno State campus. It will include wet and dry labs, lab support space and interaction areas to foster creative collaboration between faculty and students.
Rue and Mae Gibson Farm Market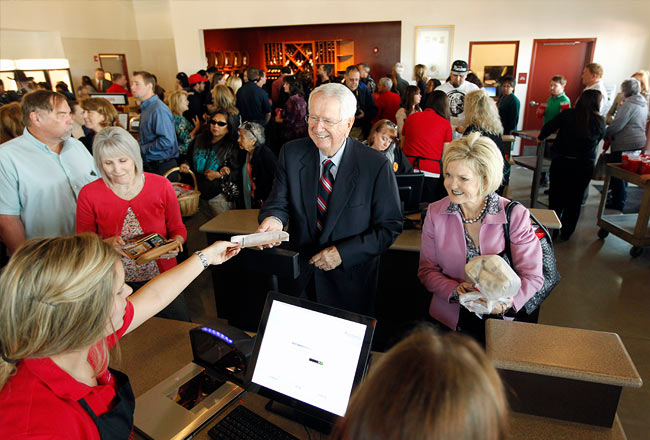 The new Rue and Mae Gibson Farm Market was made possible by a $1.5 million dollar bequest from the estate of Joyce Mae Gibson. The Farm Market sells products grown, processed and packaged by Fresno State students.
Retail floor space of the new market is nearly double that of the original facility. The new 4,800 square foot Farm Market has 2,500 square feet of retail floor space.
More than $1 million in products are sold through the market each year, including the popular Fresno State sweet corn, ice cream, sausage and award-winning wine.